The reader of this blog knows it as a source for hard technical facts. But sometimes rumors are to good to not spread them.
After IBM ConnectED 2015 it was unclear what the future for this conference will be. It seams that there might be a answer for this question.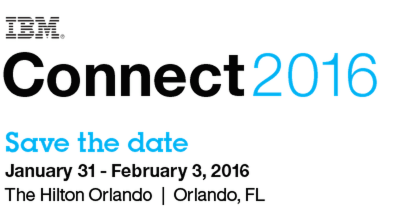 The normally very good informed Volker Weber had his eyes open at the right time and spotted a hint for the IBM Connect 2016 conference in Orlando.
The venue has changed from the Disney Dolphin and Swan Hotels to the Hilton.
At the official site the teaser has been removed. But on the official twitter account it is still visible.
So watch out for more information.
Wherever the conference will be, we will be there.