We did it. Finally. Planned for a long time: We released the first version (with the version number 2.0

) of our assono Framework 2 under the Apache Licence 2.0 on OpenNTF.org: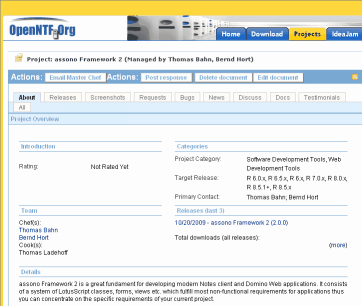 Using the keyword OOP you'll find entries describing the fundamental MVC pattern in some detail. In particular, our session AD311 - Object Oriented Programming with Lotusscript ? Take It To the Next Level from the Lotusphere 2008 should be a good start for the framework.