Today was the first day of the NL Lotus User Group Conference Get Social 2010 in Amsterdam. The keynote took place on the green gras of Ajax Amsterdam in the Amsterdam ArenA: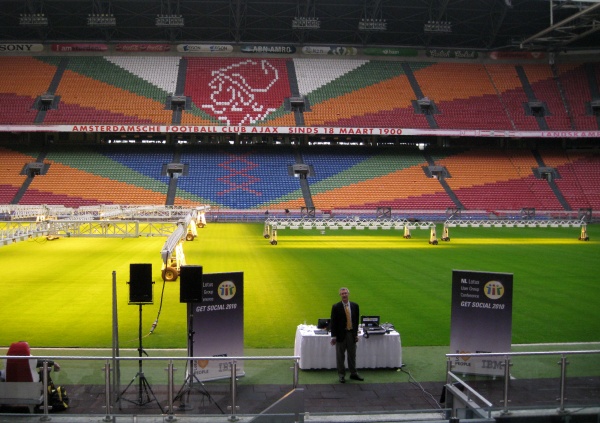 In the background you can see the lamps, which illuminate one half of the football ground.
What an effort just for a nice lawn.



I was invited to speak about "DEV03 - Get up to Speed with Object-Oriented Programming in LotusScript". Here are the session slides and the demo database:



NLLUG-2010-DEV03-OOP-Slides.pdf
(6,91 MB)



NLLUG-2010-DEV03-OOP-Demo.zip
(146 KB)