On Xing.com somebody asked, how to setup a Notes client application, thus it is opened in a new windows - like the help databases do.

There is a little trick: You only have to set NotesHelp as the category in Database properties - Design - List in Database Catalog - Categories.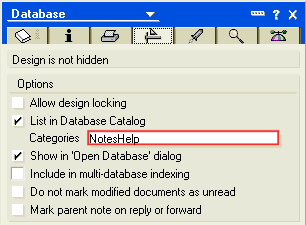 This way, the application is opened in a special window.