Since Ben Langhinrichs has showed how to build a table with round corners quite easily I wanted to use this feature in a productive environment. But there is this old issue with "Notes and Printing" which prevented me from doing so. During the Lotusphere - Session: Designing the User Experience: Why Your Interface Matters from Chris Blatnick and Nathan T Freeman I figured out a solution.

But start with the beginning. For round corners in tables two ingredients are needed: a image resource like this one

and of course a table.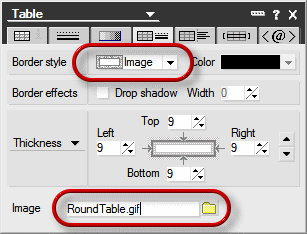 In the property box of the table the border style "Image" has to be selected and the name of the image resource has to be given. To see the round corners clearly the thickness of the border has to be fairly large. In the example I used 9 pixels.

The result is quite nice.




Until you start to print it.




During printing the image resource is not used. But the thickness of 9 pixels of the border will result in a big ugly border. Even if you use a white border it is not really good looking.

As mentioned above there is a solution: Layers. There are two tables in the form. The one with the round corners is in a layer. The second one is just for printing and will be covered by the layer with the other table. (In the screen shot I moved the layer, so that the underlying table could be seen.)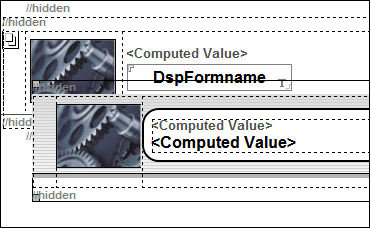 The only thing to remember is setting the hide-when option for printing in the line where the layer anchor is.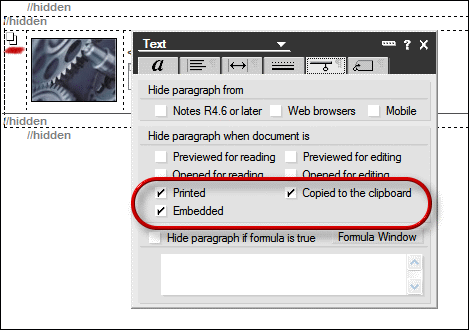 With this settings the layer with the table with the round corners will be shown on screen but for printing the simple table will be used.