There was a question in Xing, if someone has experiences with XPages in Notes 8.5.1 Standard (beta). Yes, I have, but only as user.

I replaced the design of our discussion database with the Discussion template of Notes 8.5.1 (beta). And I changed the lauch properties of the Notes client to open the allDocuments.xsp XPage.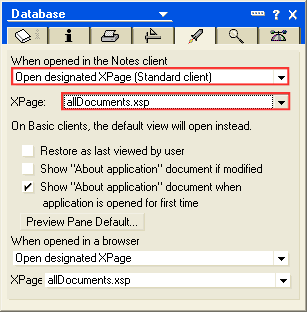 Rember: With the 8.5 template (German) in the Notes 8.5.1 Standard client, the discussion database looks like this: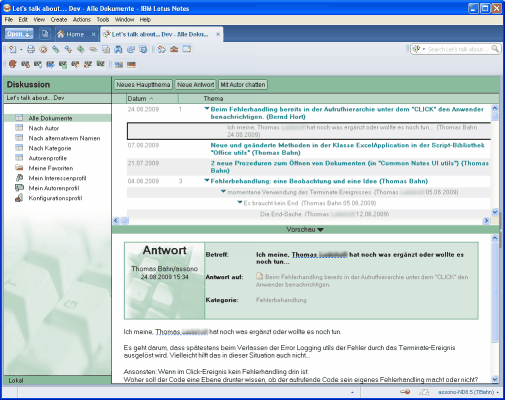 Same database, same template, but opened in a browser: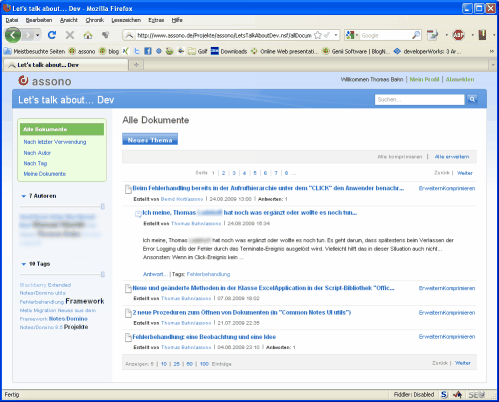 And now, the same database, but the 8.5.1 (English) Discussion template and - as described above - allDocuments.xsp XPage as starting page, it looks like this in the Notes 8.5.1 standard client: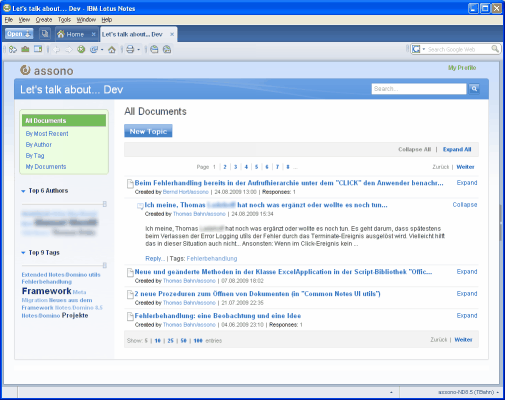 The differences between the last two pictures are just minimal (ignoring that I used the 8.5 template in German and 8.5.1 in English).

And interestingly, in the English Notes client with the English Discussion template, the page navigation is still in German: "Zurück" and "Weiter".



IBM Lotus Notes/Domino and Lotus Notes Traveler 8.5.1 is prerelease software and there are no guarantees from IBM that the functionality presented will be in the final shipping product.