Sometimes they are simply annoying, sometimes they are quite troublesome and sometimes they prevent any further work: Crashes of the Notes client or the Domino server.

Since version 6 (at least) NSD is running after a crash to take a snapshot of the memory, the currently running tasks, the configation and many, many more informations. Depending how long the client or server had run so far, the log file written can easily be 10 MB and more in size. Certainly, you might open it with a good text editor and search for "error", but this would be a quite laborious process. But it's a lot faster to use the LND tool - the Lotus Notes Diagnostic tool.


This program can open nsd*.log files and analyze them automatically. The results are written into a Notes database for further investigation: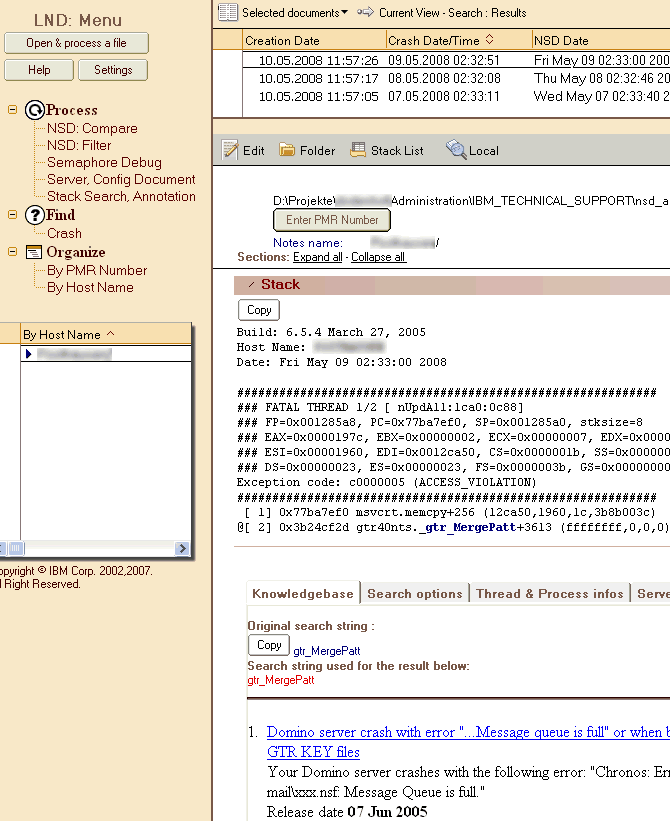 Now, this looks completely different.



This new version also searches the knowledgebase after the analysis automatically.

You can find this super tool in this technote: Lotus Notes Diagnostic utility

Source: New version of Lotus Notes Diagnostic tool available, Notes from Lotus Support