To structure activities in the Activities plug-in in the Standard Notes client, you can use sections. In the sections you can add entries and to do items. An entry may contain one or more bookmarks and/or files.

Only if an entry contains exactly one bookmark, you can open the referenced Web site directly with a double click; adding more than one bookmark to an entry leads makes them inconvenient to use.

All this results in very, very long lists of bookmarks and heavy use of the search function. But there is a way for having a little more structure for your bookmarks in your activities: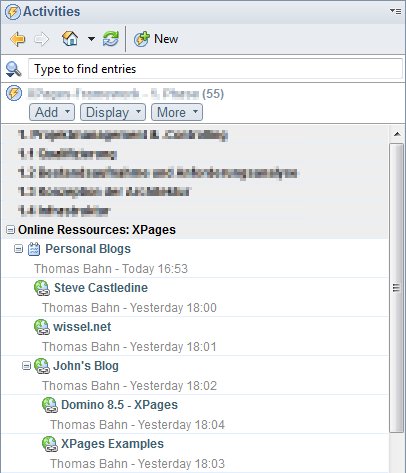 You can nest bookmarks in bookmarks and in other entries!

Unfortunately, you cannot drag and drop existing bookmarks into another, but at least you can add new ones by dragging the Web site's address from the browser's address bar onto an entry or bookmark.